REFLECTIONS ON RETIREMENT
The gifts that dentistry gave me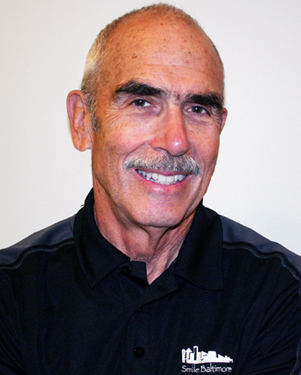 Shortly after the first of this year, I retired from a career in dentistry that spanned over forty eight years. In the months that have followed, I have often reflected on my years in a profession that was such an integral part of both my life and my family's.
My career as a dentist began in July of 1966 when I left Baltimore and reported for active duty as a Navy dental officer at Naval Station, San Diego. My Navy experience gave me the opportunity to work with many well-trained, experienced dentists, as well as meeting lots of interesting people, both colleagues and patients. My son, Danny, was born during that time at the Balboa Naval Hospital. Of course, there was no way of knowing that my newborn son would one day, about 28 years later, become "Dr." Danny and eventually join me in practice. I moved my family back to Baltimore in 1968 and formed a partnership with my brother, Dr. Larry Sarubin, in 1971. We enjoyed many years together, with Dr Todd (Dr.Larry's son) joining the practice in 1987, and Dr. Danny joining us in 1996. Dr.Larry retired in 1998 and passed away in 2011 at the age of 83. Working with family was one of the many blessings I received in my career.
Working as a dentist for nearly a half a century gave me the opportunity to witness amazing advancements in the field. We now have the ability to diagnose and treat our patients in a faster and more comfortable way. Procedures that took several appointments can be done in one appointment. Digital X-rays and Ct scans have led to faster and more accurate diagnosis.  Sedation and improved anesthetics have made dentistry more comfortable and less stressful. Implants have enabled us to replace missing teeth in a way that is as close as possible to our own teeth. All of these developments and changes, and many more, were unimaginable in 1966.
The one area that remained consistent for me over all those years was my relationship with my patients. Many of my patients had been with me for 30 or more years and felt like my extended families. They shared their happiness with life's blessings and sorrow with life's losses. I often treated children and grandchildren of people I first met when they themselves were youngsters. Caring for their dental needs was a joy, and being with them as patients was like visiting with friends. I will always be grateful for the relationships with my patients and consider them a primary factor in my long and satisfying career.
About a month after my retirement, my partners, staff and I hosted an open house at the office where I could visit with and say goodbye to many of my patients. It was a wonderful yet humbling experience, and I was overwhelmed by the expressions of gratitude and appreciation. In addition to patients, my terrific staff, both past and present, were there to support me as they always have.
Starting my career as a dentist was a means to support my young family in a field where I helped people. Ending my career, I have come to understand the many unexpected gifts that dentistry provided me as well.