Periodontal diseases are infections of the gums, which gradually destroy the support of your natural teeth. There are numerous disease entities requiring different treatment approaches. Dental plaque is the primary cause of gum disease in genetically susceptible individuals. Daily brushing and flossing will prevent most periodontal conditions.
Why is oral hygiene so important?
Adults over 35 lose more teeth to gum diseases, (periodontal disease) than from cavities. Three out of four adults are affected at some time in their life. The best way to prevent cavities and periodontal disease is by good tooth brushing and flossing techniques, performed daily.
Periodontal disease and decay are both caused by bacterial plaque. Plaque is a colorless film, which sticks to your teeth at the gum line. Plaque constantly forms on your teeth. By thorough daily brushing and flossing you can remove these germs and help prevent periodontal disease.
Periodontal diseases can be accelerated by a number of different factors. However, it is mainly caused by the bacteria found in dental plaque, a sticky colorless film that constantly forms on your teeth. If not carefully removed by daily brushing and flossing, plaque hardens into a rough, porous substance known as calculus (or tartar).
Other important factors affecting the health of your gums include:
Smoking
Diabetes
Stress
Clenching and grinding teeth
Medication
Poor nutrition
Preventing Gum Disease
The best way to prevent gum disease is effective daily brushing and flossing as well as regular professional examinations and cleanings. Unfortunately, even with the most diligent home dental care, people still can develop some form of periodontal disease. Once this disease starts, professional intervention is necessary to prevent its progress.
The professionals at Sarubin Family Dental are among the most skilled dental care teams in Baltimore area. Dr. Todd Sarubin, Dr. Danny Sarubin,  and Dr. Deborah Caruso-Apter apply their expertise and consult with one another for the unique benefit of the people they treat.
Your ease at our practice is very important to us, whether that means a comfortable waiting room, painless treatment, or feeling informed about your care. Our doctors are happy to educate you about your treatment options and our staff is always gentle.
Sarubin Family Dental offers appointments until 5pm Monday-Thursday. The use of advanced technology (like Cerec, Dexis Digital Imaging) allows the doctors to treat patients more efficiently. We also schedule same-day treatment for patients with emergency needs.
A few words from our patients: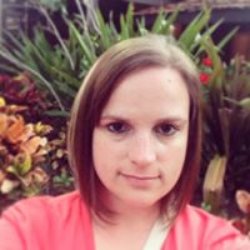 Everyone who works here, from the front desk, dental assistants, to absolutely everyone is so unbelievably friendly and make you feel so at ease. It's wonderful! If you have a fear of the dentist and have been putting off going for years, go to Dr. Danny. You will not be disappointed!
At Sarubin Family Dental Associates I received excellent service, by extremely qualified personnel, with very friendly attituudes who were willing to take time to explain things to me in a way that I could understand. I am very thankful to everyone who works at Sarunin Family Dental Associates, and I will continue to recommend them to people that I know.

Very friendly, compassionate staff your greeted with a smile and by name when you come through the door. They go above and beyond to make you feel comfortable. I highly recommend this dentist!