The professionals at Sarubin Family Dental are among the most skilled dental care teams in Baltimore area. Our doctors apply their expertise and consult with one another for the unique benefit of the people they treat.
Your ease at our practice is very important to us, whether that means a comfortable waiting room, painless treatment, or feeling informed about your care. Our doctors are happy to educate you about your treatment options and our staff is always gentle.
Sarubin Family Dental offers appointments until 5pm Monday-Thursday. The use of advanced technology (like Cerec, Dexis Digital Imaging) allows the doctors to treat patients more efficiently. We also schedule same-day treatment for patients with emergency needs.
A few words from our patients: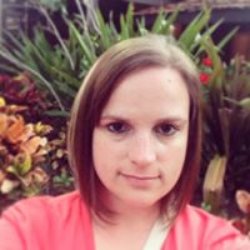 Everyone who works here, from the front desk, dental assistants, to absolutely everyone is so unbelievably friendly and make you feel so at ease. It's wonderful! If you have a fear of the dentist and have been putting off going for years, go to Dr. Danny. You will not be disappointed!
At Sarubin Family Dental Associates I received excellent service, by extremely qualified personnel, with very friendly attituudes who were willing to take time to explain things to me in a way that I could understand. I am very thankful to everyone who works at Sarunin Family Dental Associates, and I will continue to recommend them to people that I know.

Very friendly, compassionate staff your greeted with a smile and by name when you come through the door. They go above and beyond to make you feel comfortable. I highly recommend this dentist!
About Sarubin Family Dental Associates of Pikesville MD
Founded in 1958, our practice has a long tradition of family dental care and cutting edge technology. We pride ourselves in our abilities to give complete and comprehensive dental care with little or no need for patients ever to have the need to be "referred out" to another dentist.
At Sarubin Family Dental Associates, Drs. Todd and Danny Sarubin, and Dr. Mary Alexander treat people, not just teeth. Our goal is to help our patients achieve health and happiness, as comfortably as possible. Our Pikesville dentists focus on cosmetic dentistry, tooth replacement, and sedation dentistry. And while we deliver a variety of other services; from neuromuscular dentistry to hospital dentistry, we always treat our patients' family like our own.
Our doctors have trained with some of the world's most prominent Cosmetic Dental Specialists.
They are rapidly gaining recognition as Baltimore's area leading dentists in the field of Cosmetic dentistry.
Services
Our dentists are equipped to handle almost any dental need, from routine preventive care, to restorative and cosmetic treatment. Come see us for:
Our staff is happy to answer any questions you may have. Call our Pikesville dental office today to schedule your appointment with one of our dentists. We look forward to meeting you and your family!