Dr. Todd Sarubin
Dr Todd Sarubin graduated from the University of Maryland Dental School in 1985. He then completed a yearlong general practice residency program at Sinai Hospital of Baltimore.
Dr. Todd enjoys all forms dentistry. Specifically, Dr. Todd likes performing sedation dentistry, tooth replacement with implants, orthopedic orthodontics, and assisting in the treatment of snoring and sleep apnea. Since the start of his career, treatment of medically and mentally challenged patients in the hospital setting has always been a passion and priority for Dr. Todd.
Dr. Todd's greatest joy is his wife, Jules and their kids. Together, Dr. Todd and Jules have 4 beautiful children. His oldest daughter is a newlywed. His oldest son is in his third year of dental school. (That's right, another Dr. Sarubin coming into the practice!). His youngest daughter is almost finished high school and his youngest son is in middle school. A very active father, Dr. Todd thoroughly enjoys watching his kids mature and take on the world, just as his father, Dr. Larry, watched him.
The professionals at Sarubin Family Dental are among the most skilled dental care teams in Baltimore area. Dr. Todd Sarubin, Dr. Danny Sarubin,  and Dr. Deborah Caruso-Apter apply their expertise and consult with one another for the unique benefit of the people they treat.
Your ease at our practice is very important to us, whether that means a comfortable waiting room, painless treatment, or feeling informed about your care. Our doctors are happy to educate you about your treatment options and our staff is always gentle.
Sarubin Family Dental offers appointments until 5pm Monday-Thursday. The use of advanced technology (like Cerec, Dexis Digital Imaging) allows the doctors to treat patients more efficiently. We also schedule same-day treatment for patients with emergency needs.
A few words from our patients: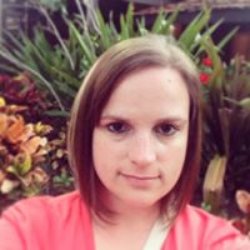 Everyone who works here, from the front desk, dental assistants, to absolutely everyone is so unbelievably friendly and make you feel so at ease. It's wonderful! If you have a fear of the dentist and have been putting off going for years, go to Dr. Danny. You will not be disappointed!
At Sarubin Family Dental Associates I received excellent service, by extremely qualified personnel, with very friendly attituudes who were willing to take time to explain things to me in a way that I could understand. I am very thankful to everyone who works at Sarunin Family Dental Associates, and I will continue to recommend them to people that I know.

Very friendly, compassionate staff your greeted with a smile and by name when you come through the door. They go above and beyond to make you feel comfortable. I highly recommend this dentist!