Clear Braces
Clear Braces can straighten your teeth without the use of actual fixed braces. To discuss a clear braces solution in the Pikesville MD area, please feel free to contact us to schedule an appointment.
Clear brace solutions use a series of clear removable appliances to straighten your teeth without metal wires or brackets.
The appliances are made through a combination of our doctors' expertise and 3-D computer imaging technology.
You wear each set of appliances for almost 2 weeks, removing them only to eat, drink, brush, and floss.
As you replace each appliance with the next in the prescribed series, your teeth will incrementally move, week by week – until they have straightened to the final position the doctor has prescribed.
You'll visit us about once every 6 weeks to ensure that your treatment is progressing as planned.
Total treatment time may average 9 – 15 months and the average number of appliances worn during treatment is between 18 and 30, but both will vary from case to case.
The professionals at Sarubin Family Dental are among the most skilled dental care teams in Baltimore area. Our doctors apply their expertise and consult with one another for the unique benefit of the people they treat.
Your ease at our practice is very important to us, whether that means a comfortable waiting room, painless treatment, or feeling informed about your care. Our doctors are happy to educate you about your treatment options and our staff is always gentle.
Sarubin Family Dental offers appointments until 5pm Monday-Thursday. The use of advanced technology (like Cerec, Dexis Digital Imaging) allows the doctors to treat patients more efficiently. We also schedule same-day treatment for patients with emergency needs.
A few words from our patients: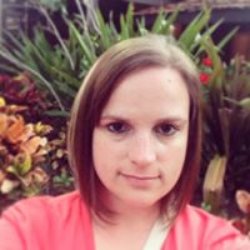 Everyone who works here, from the front desk, dental assistants, to absolutely everyone is so unbelievably friendly and make you feel so at ease. It's wonderful! If you have a fear of the dentist and have been putting off going for years, go to Dr. Danny. You will not be disappointed!
At Sarubin Family Dental Associates I received excellent service, by extremely qualified personnel, with very friendly attituudes who were willing to take time to explain things to me in a way that I could understand. I am very thankful to everyone who works at Sarunin Family Dental Associates, and I will continue to recommend them to people that I know.

Very friendly, compassionate staff your greeted with a smile and by name when you come through the door. They go above and beyond to make you feel comfortable. I highly recommend this dentist!