Dexis Digital Imaging
With our state-of-the-art imaging system, our patients experience:
Less waiting time
Shorter appointments
More comfortable procedure
Reduced exposure to radiation
Involved in co-diagnosis
Better understanding of treatment
Microscope Enhanced Dentistry
K7 Neuromuscular Dentistry
The Mytronics K7 unit and Tens system are highly sensitive and accurate devices designed to evaluate the current state of your bite and determine its most comfortable and functional position. By gently stimulating muscle activity with a low frequency electrical pulse, the Tens releases painful toxin buildup so muscles can relax. At that point, the K7 is used to measure muscle activity (similar to an EKG) and the proper position for restoration of the bite. The K7 is also used after the dental work is completed in order to confirm the bite's position.
Laser Decay Detection – Diagnadent
Reliable, Accurate Caries Detection Aid
More and more patients place value on healthy and attractive teeth. In order to maintain them, the earliest possible care is essential. DIAGNOdent aids in the detection of caries. Even very small lesions and incipient caries can be detected, enabling you to protect and preserve the tooth substance.
Clear Aligner Orthodontic tooth movement
"I want those invisible braces, the ones nobody can see."
We've all heard this wish from a gap-toothed patient. No one wants to go through life with malaligned teeth, but few people want to be seen with metal train-track braces, either. One aligner manufacturer uses this evocative teaser on its website: "No one needs to know."
The field of orthodontics made a quantum leap with a technique for removable clear aligners by Chishti and Wirth in 1997, and today it really is possible to straighten teeth with nearly invisible appliances.
Orthodontic tooth movement (OTM) with clear aligners involves the fabrication of a series of incrementally different aligners for top and bottom teeth that are similar in appearance to whitening trays or an athletic mouthguard. The first pair of aligners may be no different from the patients' normal dentition, so they can get used to wearing them. Aligners are typically changed every two to four weeks, and each new set is slightly different from the last to gradually shift teeth into place. Treatment can take up to two years, depending on case difficulty and patient compliance. A patient may need fewer than five aligners, or more than 20.
The professionals at Sarubin Family Dental are among the most skilled dental care teams in Baltimore area. Dr. Todd Sarubin, Dr. Danny Sarubin,  and Dr. Deborah Caruso-Apter apply their expertise and consult with one another for the unique benefit of the people they treat.
Your ease at our practice is very important to us, whether that means a comfortable waiting room, painless treatment, or feeling informed about your care. Our doctors are happy to educate you about your treatment options and our staff is always gentle.
Sarubin Family Dental offers appointments until 5pm Monday-Thursday. The use of advanced technology (like Cerec, Dexis Digital Imaging) allows the doctors to treat patients more efficiently. We also schedule same-day treatment for patients with emergency needs.
A few words from our patients: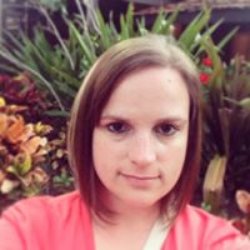 Everyone who works here, from the front desk, dental assistants, to absolutely everyone is so unbelievably friendly and make you feel so at ease. It's wonderful! If you have a fear of the dentist and have been putting off going for years, go to Dr. Danny. You will not be disappointed!
At Sarubin Family Dental Associates I received excellent service, by extremely qualified personnel, with very friendly attituudes who were willing to take time to explain things to me in a way that I could understand. I am very thankful to everyone who works at Sarunin Family Dental Associates, and I will continue to recommend them to people that I know.

Very friendly, compassionate staff your greeted with a smile and by name when you come through the door. They go above and beyond to make you feel comfortable. I highly recommend this dentist!