For your convenience,we accept Visa, MasterCard, American Express, and Discover. Payment is due at the time services are rendered.
We've made is easier for you to pay your Account Balance online through our secured site:
Sarubin Family Dental Associates is happy to accept "assignment of benefits" from your dental carrier for that portion or percentage that we estimate they will cover, with the exception of sedation cases. However, please be informed that you are responsible for the full balance.

Financing
We accept Care Credit at our office for all non-covered services. For more information, call us at 410-594-9500.
Insurance
At Sarubin Family Dental Associates we make every effort to provide you with the finest care and the most convenient financial options. To accomplish this, we work closely with you to maximize your insurance reimbursement for covered procedures. If you have any problems or questions, please speak with our staff. They may be reached by phone at 410-594-9500.
If you are a diabetic call your dental insurance and register with them that you have this condition and they may extend your coverage for your hygiene appointments from every 6 months to every 3 month benefit.
Please call if you have any questions or concerns regarding your initial visit.
Please bring your insurance information with you to the consultation so that we can expedite reimbursement.
Following is a list of dental plans that we are a "network provider" with:
Delta Dental
Guardian
United Healthcare
The professionals at Sarubin Family Dental are among the most skilled dental care teams in Baltimore area. Our doctors apply their expertise and consult with one another for the unique benefit of the people they treat.
Your ease at our practice is very important to us, whether that means a comfortable waiting room, painless treatment, or feeling informed about your care. Our doctors are happy to educate you about your treatment options and our staff is always gentle.
Sarubin Family Dental offers appointments until 5pm Monday-Thursday. The use of advanced technology (like Cerec, Dexis Digital Imaging) allows the doctors to treat patients more efficiently. We also schedule same-day treatment for patients with emergency needs.
A few words from our patients: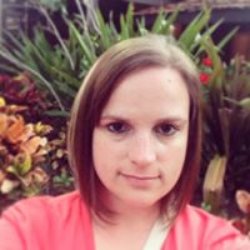 Everyone who works here, from the front desk, dental assistants, to absolutely everyone is so unbelievably friendly and make you feel so at ease. It's wonderful! If you have a fear of the dentist and have been putting off going for years, go to Dr. Danny. You will not be disappointed!
At Sarubin Family Dental Associates I received excellent service, by extremely qualified personnel, with very friendly attituudes who were willing to take time to explain things to me in a way that I could understand. I am very thankful to everyone who works at Sarunin Family Dental Associates, and I will continue to recommend them to people that I know.

Very friendly, compassionate staff your greeted with a smile and by name when you come through the door. They go above and beyond to make you feel comfortable. I highly recommend this dentist!