Dental Crowns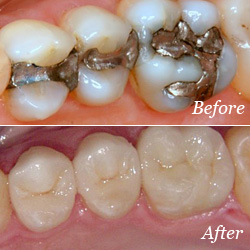 Most dentistry looks like dentistry. Our goal is to provide dentistry that is undetectable. We replace existing crowns and fillings with restorations that look and feel like your natural teeth.
Where damage to a person's teeth is extreme, and apparently beyond repair, we can use porcelain or porcelain "pasted on gold" crowns to make the smile appear "as new". This is an extremely reliable technique for repairing the most severe of dental problems, even permanently replacing missing teeth to offer a complete smile and a functional bite. We are renowned for the quality of our work and the fantastic changes we make for people using this technology. These treatments are used for a long-lasting correction of major dental problems. It is usual for these treatments to last for 20 to 30 years, which is as close to permanent as dental treatment can get.
How long does it take to fit a dental crown?
Fitting a crown requires at least two visits to our office. Initially, we will remove decay, shape the tooth, and fit it with a temporary crown of either plastic or metal.
On the subsequent visit we will remove the temporary crown, and then fit and adjust the final crown. Finally, we will cement the crown into place and you have a new beautiful looking tooth.
Key Benefits of Dental Crowns
Replaces missing teeth
Offers support to misshapen teeth or badly broken teeth
Looks completely natural
Fixes "smile" and functional chewing problems
What are the capabilities of crowns?
Crown and bridgework is a very reliable solution for major dental problems caused through accidents, diseases or wear and tear. Major problems can usually be corrected using these techniques. Material used in these repairs is either high-grade porcelain, or porcelain bonded to gold. A higher strength of the porcelain and gold materials is recommended to treat the most serious of dental problems. Where accidental damage has occurred, resulting in lost teeth, or where teeth have broken away through excessive wear, or as the result of old fillings breaking, crowns and/or bridges can be used as a long-term solution.
Many people have unexplained pain from filled back teeth, which is usually due to hairline cracks in the chewing part of the tooth. Placing crowns on these teeth relieves the pain and allows a return of full dental function for these teeth. In front teeth, older fillings can both weaken the teeth and cause "appearance" problems due to staining or chipping. Porcelain crowns and bridges are suitable in cases where porcelain veneers are not. In teeth with root canal fillings, crowns can prevent breakage.
The professionals at Sarubin Family Dental are among the most skilled dental care teams in Baltimore area. Dr. Todd Sarubin, Dr. Danny Sarubin,  and Dr. Deborah Caruso-Apter apply their expertise and consult with one another for the unique benefit of the people they treat.
Your ease at our practice is very important to us, whether that means a comfortable waiting room, painless treatment, or feeling informed about your care. Our doctors are happy to educate you about your treatment options and our staff is always gentle.
Sarubin Family Dental offers appointments until 5pm Monday-Thursday. The use of advanced technology (like Cerec, Dexis Digital Imaging) allows the doctors to treat patients more efficiently. We also schedule same-day treatment for patients with emergency needs.
A few words from our patients: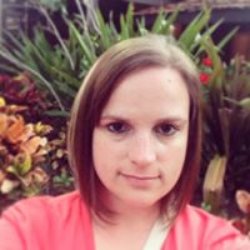 Everyone who works here, from the front desk, dental assistants, to absolutely everyone is so unbelievably friendly and make you feel so at ease. It's wonderful! If you have a fear of the dentist and have been putting off going for years, go to Dr. Danny. You will not be disappointed!
At Sarubin Family Dental Associates I received excellent service, by extremely qualified personnel, with very friendly attituudes who were willing to take time to explain things to me in a way that I could understand. I am very thankful to everyone who works at Sarunin Family Dental Associates, and I will continue to recommend them to people that I know.

Very friendly, compassionate staff your greeted with a smile and by name when you come through the door. They go above and beyond to make you feel comfortable. I highly recommend this dentist!