Oral Sedation
Dental anxiety is a common problem for patients who have had less-than-favorable experiences in the dental office. Fortunately, rather than avoiding regular dental visits, these patients can now find relief through safe oral sedation. Oral sedation is a safe way to sedate a patient without the need of an anesthesiologist. This method of sedation is simply accomplished by the patient taking oral medication prior to or upon arrival to his or her appointment. During the office visit, the patient's vital signs are monitored to assure he or she is safely and comfortably sedated through dental treatment. Pillows and warm blankets are common protocol while you relax throughout your dental visit.
It is a well known fact that many people are often afraid to tell anyone about their fear, so they feel isolated. If the patient fears one visit to the dentist, imagine the frustration when he or she learns that because they have not attended to dental health, they may need numerous appointments over many months to complete the care. This is always received as discouraging news and often becomes the deciding factor in NOT having needed dentistry done.
Our anxious guests are not the only candidates for safe oral sedation. Those who have bad gag responses find they are tremendously helped as well. Multiple procedures can be scheduled for a single appointment so that your visits can be kept to a minimum, and your results made even more dramatic. Sedation dentistry offers those with dental anxiety or bad gag response the opportunity to maintain the health of their teeth and gums through a pleasant dental experience.
Nitrous Oxide
Nitrous Oxide is a sweet-smelling, non-irritating, colorless gas which you can breathe.
Nitrous Oxide has been the the primary means of sedation in dentistry for many years. Nitrous oxide is safe, the patient receives 50-70% oxygen with no less than 30% nitrous oxide.
The patient is able to breathe on their own and remain in control of all bodily functions.
The patient may experience mild amnesia and may fall asleep, not remembering all of what happened during their appointment.
There are many advantages to using Nitrous Oxide:
The depth of sedation can be altered at any time to increase or decrease sedation.
There is no after effect such as a "hangover".
Inhalation sedation is safe with no side effects on your heart and lungs, etc.
Inhalation sedation is very effective in minimizing gagging.
It works rapidly as it reaches the brain within 20 seconds. In as little as 2-3 minutes its relaxation and pain killing properties develop.
Reasons to not use Nitrous Oxide
You should not utilize Nitrous Oxide if you have been diagnosed with chronic obstructive pulmonary disease (COPD). Though there are no other major contraindications to using nitrous oxide, you may not want to use it if you have emphysema, exotic chest problems, M.S., a cold or other difficulties with breathing.
The professionals at Sarubin Family Dental are among the most skilled dental care teams in Baltimore area. Dr. Todd Sarubin, Dr. Danny Sarubin,  and Dr. Deborah Caruso-Apter apply their expertise and consult with one another for the unique benefit of the people they treat.
Your ease at our practice is very important to us, whether that means a comfortable waiting room, painless treatment, or feeling informed about your care. Our doctors are happy to educate you about your treatment options and our staff is always gentle.
Sarubin Family Dental offers appointments until 5pm Monday-Thursday. The use of advanced technology (like Cerec, Dexis Digital Imaging) allows the doctors to treat patients more efficiently. We also schedule same-day treatment for patients with emergency needs.
A few words from our patients: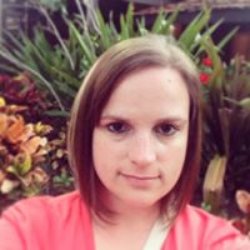 Everyone who works here, from the front desk, dental assistants, to absolutely everyone is so unbelievably friendly and make you feel so at ease. It's wonderful! If you have a fear of the dentist and have been putting off going for years, go to Dr. Danny. You will not be disappointed!
At Sarubin Family Dental Associates I received excellent service, by extremely qualified personnel, with very friendly attituudes who were willing to take time to explain things to me in a way that I could understand. I am very thankful to everyone who works at Sarunin Family Dental Associates, and I will continue to recommend them to people that I know.

Very friendly, compassionate staff your greeted with a smile and by name when you come through the door. They go above and beyond to make you feel comfortable. I highly recommend this dentist!