We are a mercury-free practice. However, many people still have silver/mercury fillings in their mouths from years past. These fillings are not particularly pleasing to the eye, and we know that by unavoidable design, silver/mercury fillings ultimately result in a weaker tooth structure. Porcelain inlays and Tooth Colored Restorations (onlays) create fillings that are not only beautiful (or unnoticeable) but also add strength to weakened teeth. These restorations are aesthetically pleasing and very strong thanks to new bonding technologies.
Disadvantages of Silver fillings:
Silver fillings have many drawbacks. The edges of the silver filling can wear down, become weak or break. This results in the tooth not being protected and lets cavities get started once again. With age, the metal of a silver filling expands, contracts, and can split.
Silver fillings contain 50 percent mercury. They can corrode, leak and cause stains on your teeth and gums.
Fortunately, silver fillings can safely be replaced with Tooth-Colored Restorations.
Advantages of Tooth-Colored Restorations
There are many advantages to tooth-colored restorations. Resin onlays are bonded to the teeth creating a tight, superior fit to the natural tooth. Such restorations can be used in instances where much of the tooth structure has been lost. The tooth remains intact and stronger.
Since the resin used in tooth-colored restorations contain fluoride this can help prevent decay. The resin wears like natural teeth and does not require placement at the gum line, which is healthier for your gums!
The result is a beautiful smile!
Replacing Silver Fillings with a Tooth Colored Restoration
You can have your silver fillings replaced with tooth-colored restorations (onlays). This process requires two appointments.
Your First Appointment:
The old filling is removed along with any additional decay.
An impression is made of your teeth. A model of your teeth is made and sent to the lab.
A temporary onlay is placed on the tooth.
At the Lab: A resin is carefully placed into the model of your teeth. It is then designed to look natural.
Your Second Appointment:
The temporary onlay is removed.
A conditioning gel is placed on your tooth to prepare it for the new onlay.
Bonding cement is placed on the tooth and a high intensity light bonds the resin to the tooth.
The tooth is then polished.
Your teeth are restored to a natural look and feel, they are stronger and the tooth is protected!
The professionals at Sarubin Family Dental are among the most skilled dental care teams in Baltimore area. Dr. Todd Sarubin, Dr. Danny Sarubin,  and Dr. Deborah Caruso-Apter apply their expertise and consult with one another for the unique benefit of the people they treat.
Your ease at our practice is very important to us, whether that means a comfortable waiting room, painless treatment, or feeling informed about your care. Our doctors are happy to educate you about your treatment options and our staff is always gentle.
Sarubin Family Dental offers appointments until 5pm Monday-Thursday. The use of advanced technology (like Cerec, Dexis Digital Imaging) allows the doctors to treat patients more efficiently. We also schedule same-day treatment for patients with emergency needs.
A few words from our patients: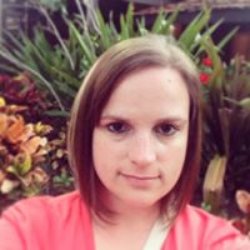 Everyone who works here, from the front desk, dental assistants, to absolutely everyone is so unbelievably friendly and make you feel so at ease. It's wonderful! If you have a fear of the dentist and have been putting off going for years, go to Dr. Danny. You will not be disappointed!
At Sarubin Family Dental Associates I received excellent service, by extremely qualified personnel, with very friendly attituudes who were willing to take time to explain things to me in a way that I could understand. I am very thankful to everyone who works at Sarunin Family Dental Associates, and I will continue to recommend them to people that I know.

Very friendly, compassionate staff your greeted with a smile and by name when you come through the door. They go above and beyond to make you feel comfortable. I highly recommend this dentist!